Entering this year, the real estate market presents buyers with a unique set of conditions to navigate on their way to purchasing a home.

Foremost, it is decidedly a seller's market. Driven by high demand and low inventory, sellers hold an advantage as home prices continue to rise and competition remains fierce for the properties that are available.

It's not all gloomy for buyers. Interest rates remain low. While they'll slowly rise throughout the year, ending somewhere between 3.25% and 3.5%, those are still solid numbers for purchasing a home. Rising home prices will also begin to slow as more resales hit the market and new constriction comes back online.

To be sure, it'll continue to be an interesting market to buy in, especially if you're buying your first home. Let's explore our first-time buyer guide to ensure you know the steps involved in purchasing your first home with confidence.
Perform a Financial Wellness Check
Much like you had to get your temperature taken wherever you ventured out in 2020, be sure to take stock of your financial health before purchasing a home.

Most critically, verify your credit score and ensure it's at a high enough level for lenders to consider loaning you money for a home. If it's not where it needs to be, take some time to build it back up or undo any damage that may have occurred in the past. The higher your credit score, the better terms you'll get on your mortgage, and the less money you'll shell out over the life of the loan.

While you're at it, take a hard look at your financial resources. Do you have enough money on hand to make a full 20% down payment? Or will you accept the possibility of paying PMI (private mortgage insurance) over the early years of your loan?

A standard error many first-time buyers make is not leaving enough cushion in savings once they've made the initial outlay for the home. Particularly when taking on a home loan, you'll want to hold back extra funds should an emergency occur. Or if you need to make repairs or improvements to your home.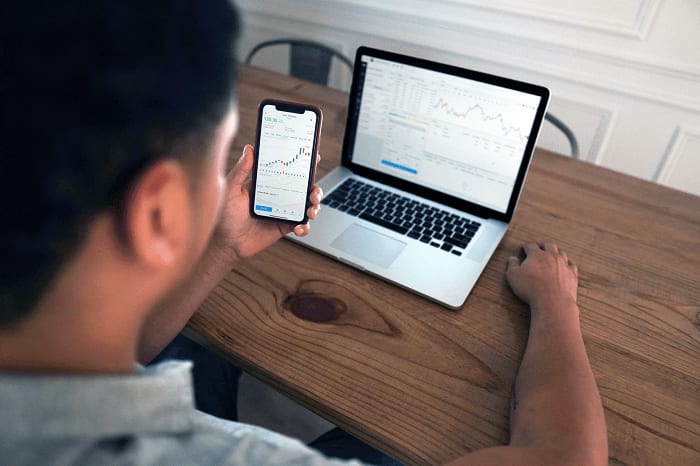 Determine Your Budget—And Stick to It
Many first-time buyers have big dreams and high expectations for their first home purchase. As a result, they often plan to make a home purchase well beyond their means.

Avoid this pitfall by crafting a budget and adhering to it. The budget will help you determine how much home you can or are willing to afford. It will also narrow your home search. But don't simply budget for the mortgage. There are two parts to building your home buying budget.

Buying a home involves the following expenses:
◾ Down payment
◾ Appraisal fees
◾ Inspection fees
◾ Closing costs
◾ Moving expenses
Owning a home involves these costs:
◾ Mortgage payment
◾ Insurance
◾ Property taxes
◾ PMI (if applicable)
◾ HOA dues (if applicable)
◾ Utilities: electricity or gas, water, sewer, and trash
◾ Internet or cable
◾ Home maintenance: landscaping, pest control, seasonal HVAC
Keep in mind that the larger the home or the more desirable the location, the higher the costs will be. Setting reasonable expectations and determining what you can afford now will ensure a more successful and stress-free transaction later on.
Seek Out Preapproval
Being preapproved for a loan means you can make offers on homes knowing you're fully backed by a lender and shows sellers that you're a serious buyer. Your offer comes with financing already in place and the ability to close the transaction quickly.

In a competitive market, preapproval makes your offer far more attractive than those that are only pre-qualified or not qualified or approved at all. And be mindful of all cash offers. While all transactions are unique, an attractive all-cash offer will often trump even the best offers with preapproved financing.

As you seek preapproval, shop around for lenders with the best rates and services to fit your needs. Your real estate professional will often have their own recommendation, but it's important to remember you can choose whichever lender you want. Making the right decision will help you save thousands of dollars over the life of your loan.

While you're in research mode, look at first-time buyer assistance programs. These assistance programs are often run through the state, county, or city where you buy your home and include low interest rates (sometimes very low) and help with a down payment or closing costs.

Another mistake that some first-time homebuyers make and later regret is taking a lender's approval as an absolute. Just because a lender approves you for a certain amount doesn't mean you should seek out a home for that amount. Stick to your original budget and what you're most comfortable paying for so you don't overextend yourself or become "house poor."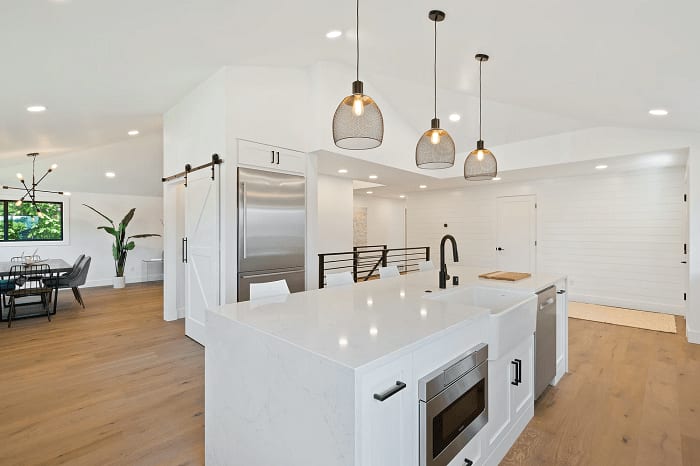 Searching for Homes
As a first-time homebuyer, it's exciting to think of all the possibilities surrounding your new home and what life will be like once you move in. Take time to enjoy the moment, but also be realistic about it.

In addition to your budget, create a list of housing wants and needs. Understand that you probably won't find a house that satisfies everything from both lists (that's what custom homes are for). Determine which elements you're willing to compromise on and which are must-haves. The exercise will also help you narrow down the type of homes and neighborhoods available to suit your lifestyle.

Once your list is made, keep your home search focused on properties that fall within your budget limits. It can be tempting to look outside your specific parameters, but it will only prove frustrating if you do. If your early search turns up no viable candidate homes or your first few offers end up rejected, be patient.

As you search, be mindful that the neighborhood is of equal importance (and sometimes more so) as the house itself. Make a list of what you want out of a neighborhood, and make sure it's close to the amenities and activities critical to you.

Finding a house you love in a neighborhood you don't can make for a miserable homeowning experience. Conduct as much research as possible on the communities you want to live in as you would for the homes you want to buy.

The real estate market is constantly changing, and you never know when the next available house might be the home of your dreams.
Make a Strong Offer You're Comfortable With
When you do zero in on a viable home that's worth an offer, ensure your initial bid is a good one. Depending on the specific market conditions, that can mean your first offer may be at or slightly above the asking price.

That's perfectly fine. The more important factor is that you ensure it's an offer you're comfortable with.

Particularly in a housing market as competitive as the one we're currently in, it's easy to make rash decisions or decisions based on emotions. You may want to "win" a house, but bidding wars only drive up the price and serve the seller. They can also bust your budget and leave you on the hook for a home or mortgage payments you didn't want in the first place.

Don't make offers that waive contingencies you're not comfortable waiving, such as an inspection. Even the most ideal home isn't going to be perfect, and every house you consider buying will have issues on some level. Don't get caught holding the keys to a home you're unsure of.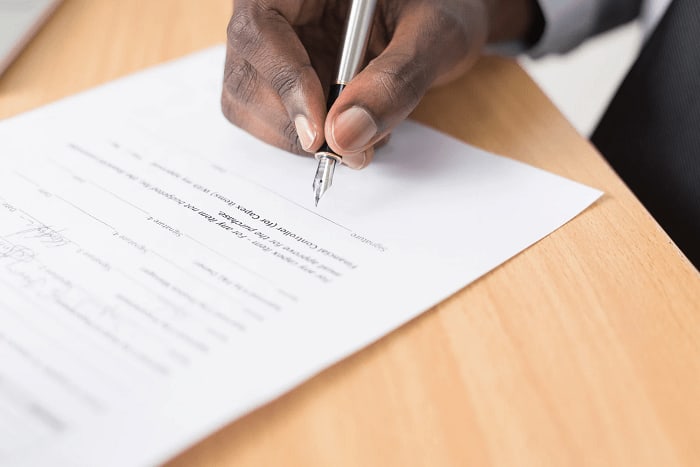 Partner with a Savvy Real Estate Professional
A great real estate agent helps you identify the best homes in the best neighborhoods best suited to your needs. They also prove invaluable during the offer, inspection, negotiation, and closing process. The best agents are genuine advocates that stand in your corner and guide you through the sometimes arduous process of purchasing a home.

To identify the right agent, request referrals from individuals you trust who have recently gone through the home buying process. Look for agents who specialize in assisting first-time buyers or who are experts with the type of home or neighborhood you're targeting.

Don't shy away from asking questions about their approach or philosophy toward helping you find the right home. Perhaps the most critical aspect of the buyer-agent relationship is communication. The better you and your agent of choice interact with one another, the more successful your first home purchase will be.

Ready to explore the best of San Jose real estate? Contact The Bonafede Team today to start your home buying or selling journey. From Almaden real estate to Los Gatos homes for sale, allow our team's years of experience and expertise to be your guide to the San Jose luxury real estate market.